This is the Tamiya 1/48 Republic F-84G Thunderjet..This kit is in the markings of USAF Thunderbirds S/N 51-16720 Thunderbird 3 Right Wing piloted by Capt C.A. "Buck" Patillo. (1953–1954)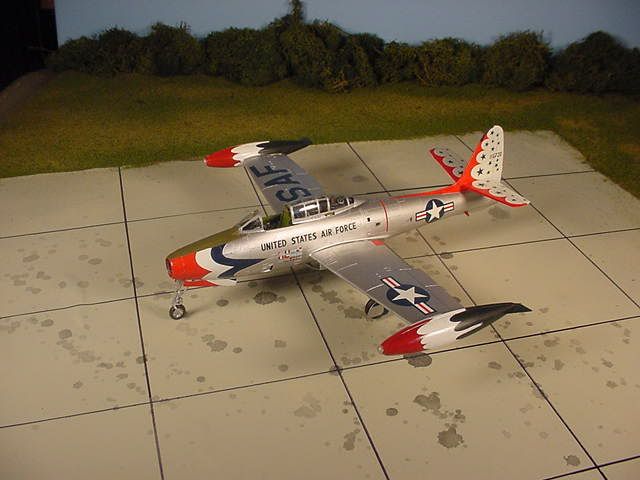 This kit was built straight from the box except the decals which came from a Airways Graphix Decal sheet.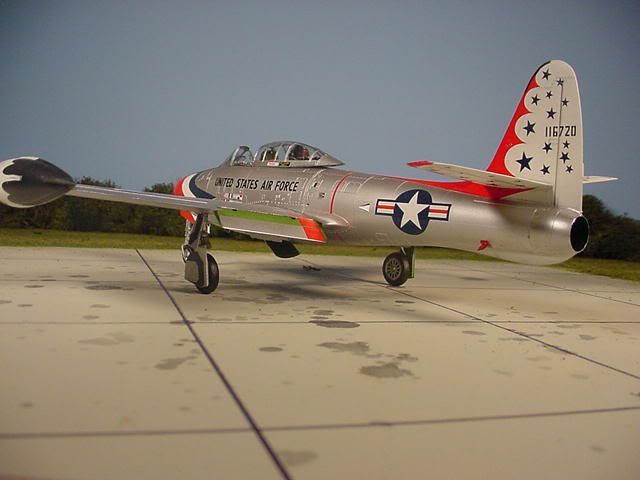 This was the first aircraft the USAF Flight Demonstration Team used starting in 1953. They used this version of the F-84 until 1955.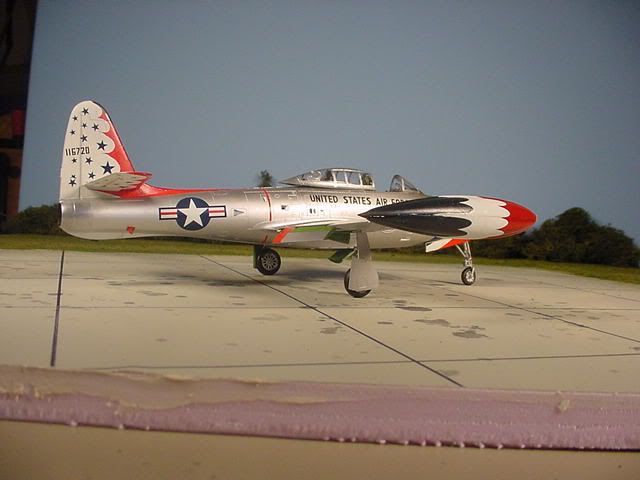 Coming Soon....Monogram's F-84F Thunderstreak..I will be using Warbirds Decals and kit will be straight out of the box, except decals and Terry Dean nose weight

Coming Soon F-100C, This will be a Trumpeter F-100C kit with corrected tail and Warbirds decals..I will have to make some modifications to the markings because the Warbirds sheet is for a D model. I will also have to purchase the 1/72 C-119 Support aircraft sheet to get the Thunderbird patch that says Nellis AFB on top before the team changed it to USAF. I will also be making this one before they added the bird motif on the bottom of the plane.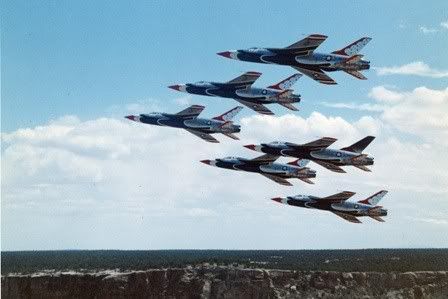 Coming Soon...Republic F-105B...Monogram 1/48 F-105D kit with C&H conversion kit and Warbirds Decals...the decals will have to be modified because they were designed to fit the Monogram D model and the Thunderbirds only flew the B model for just a short time.

Coming Soon F-100D Monogram kit straight from the box with CAM Pro decals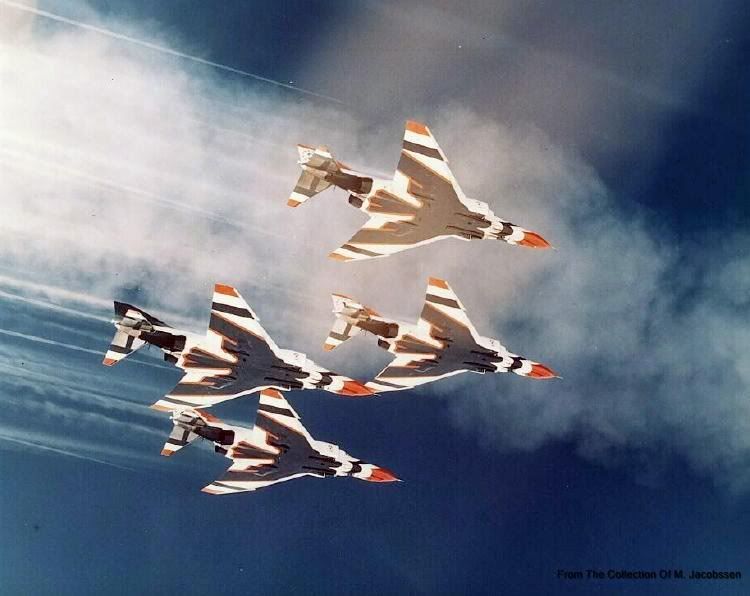 Coming Soon F-4E which will be a Revell/Monogram Pro-Modeler (Hasegawa) kit and Warbirds decals...I am going to try and model the #4 Slot aircraft because I want to blacken the tail slightly to simulate the soot from the lead plane. At first the tail was like the other aircraft. White with the red scallops and star circle with number...but constantly flying in the slot position, black soot from the #1 lead aircraft would accumulate on the tail and they kept having to polish it after each show. so they just painted the tail black to hide it until after the show. what was kind of weird to me is that the Blue Angels also flew this aircraft and the tail of the slot never looked black at all...

Coming Soon T-38A Talon..This will be the Fantastic new Wolf Pack kit with Warbird decals...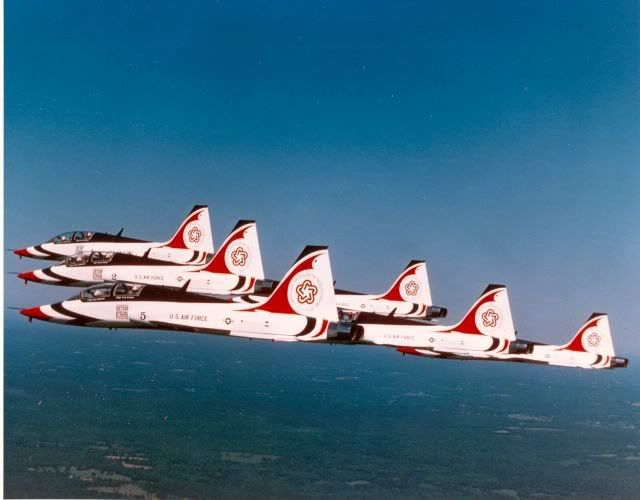 also Coming Soon will the the Bi-Centennial T-38A Talon used in the 1976 season..

Coming Soon F-16C...the aircraft that the Thunderbirds are currently flying...this will be a Hasegawa kit..I'm hoping I can get some markings for the 2003 season in which the first female pilot was on the team Maj. Nicole Malachowski..
Coming Soon will also be Thunderbird 7, the F-16B..if I can find one

BACK
HOME
NEXT