Here is a collection of my other USAAF aircraft. Some of the kits I no longer have, but have these pictures as memories of them. All are 1/48 Scale....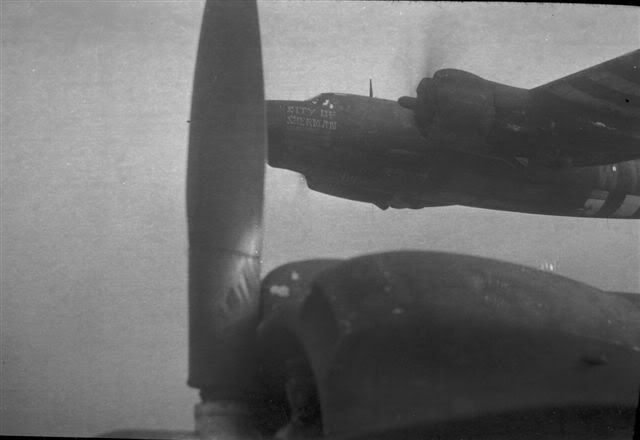 Up first is Monogram B-26 Marauder. This aircraft depicts "City of Sherman" Piloted by Lt. Paul H. Phillips of Sherman Texas, my home town. "City of Sherman" was with the 323BG/456BS.



The kit was built straight from the box except True Detail wheels and custom made decals from an ALPS printer (thanks Barney Kable). The Tail numbers came from a Aeromaster sheet.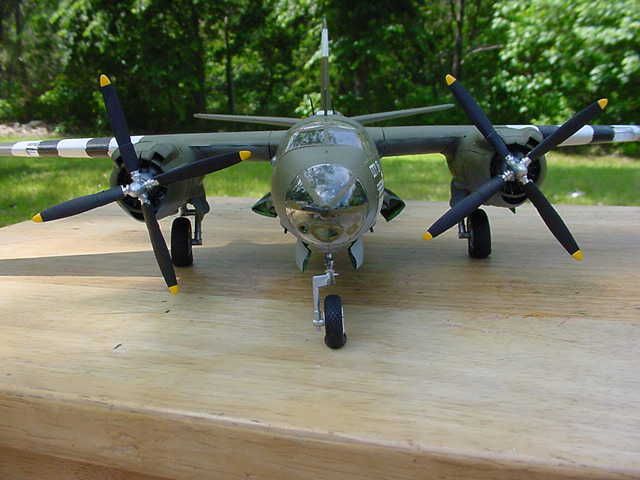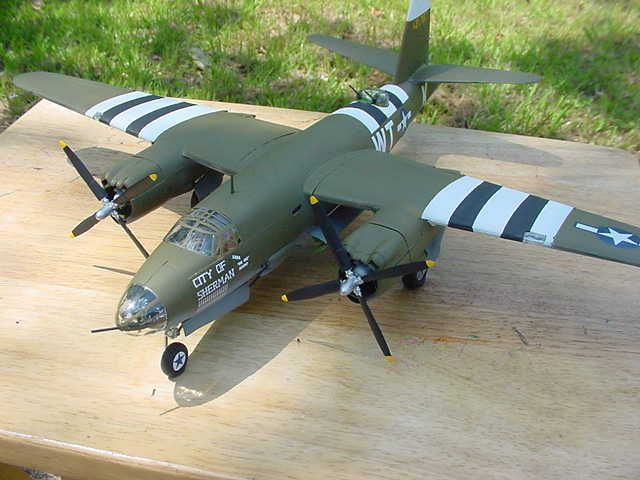 This is the P-47D Bubbletop "Kwitcherbitchin" Piloted by Maj. Randall "Pinky" Hendricks of the 397FS/368FG.
This kit is the Tamiya P-47D Bubble Top. Built straight out of the box, except Super Scale decals.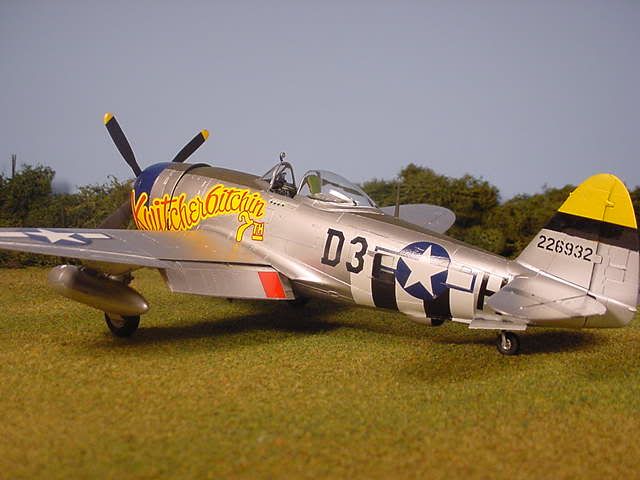 True story, thats real funny. The reason I chose to do this aircraft is my mother-in-law. She is a sweet lady, I love her to death. She is a church going woman who never says any "bad" words...well, there is this one story, where at the dinner table my father-in-law was complaining about something and finaly she had enough and told him to "quit your bitching"..Everyones jaw hit the floor..She just kept right on with what she was doing as if nothing happened...well he "quit his bitching"...ha ha ha.

Here is Monogram B-17F (conversion)...This one depicts "Thumper",Piloted by Lt. John A. Castle of the 303BG/360BS



This conversion was done by taking the great Monogram B-17G and cutting off the nose,and waist windows (Thanks to my friend Von Sutton for doing the cutting) and using the nose pieces and waist windows of a Revell B-17F. The detail on the Monogram kit is so much better than the Revell kit. I had to put a plastic shim in the bottom of the nose because the Revell fuselage is a bit narrower than the Monogram. I also wimped out and closed off the radio compartment plexiglass and the waist windows because I didnt think I could build the gun mounts. I know I'm a chicken







This next one is the Pro-Modeler B-17G with Cheyanne Tail Turret. This one depicts '£5 and Breakfast', referring to the cost of an overnight stay with companionship. Unk Pilot, 490BG/81BS



This is an outstanding kit. And is going for alot on ebay now. Only modification done, other than True Detail wheels and SuperScale decal, were the waiste windows. This aircraft had staggered waist windows, I dont know why Pro-Modeler (Revell/Monogram) didnt change that part since they changed the molds to do the Tail Turret version, oh well. Anyway, my friend Von cut the right side window out for me and we just flipped it upsidedown to stagger it, real easy conversion.









Monogram C-47 Skytrain is next. Built straight from the box except True Detail Wheels and markings are from several different sheets. I decided to make a fictitious D-Day plane. Made up the tail number and used nose art from a B-26 sheet. The invasion stripes were hand painted and not straight because they were actually put on in one night with a mop so if they are crooked then it works.









This is the Amtech P-40E built straight from the box. It was built by a freind of mine, Bill King. Only detail stuff I know he did, was used a pencil to highlight the panel lines.













This is Monogram A-26 Invader with Aeromaster 8 gun nose conversion (thanks again to Von for cutting the nose for me). I know this one depicts an aircraft that was from Korean War era but I decided to put it here anyway. This aircraft depicts "Hollywood Hangover" of the 452BG/728BS based out of Miho AB Japan 1950.



I took the Monogram glass nose Invader and replaced the clear nose with Aeromaster solid resin 8 gun nose. I also replaced the gun turret with a solid resin radome that comes with the Aeromaster conversion. The gun barrels are from the parts box and trimmed to fit, Decals are also Aeromaster, and I used True Detail Wheels





BACK

HOME

NEXT