Here is my collection of Cars. I mainly build aircraft but dabble a little in other areas as well..So buckle up and enjoy the ride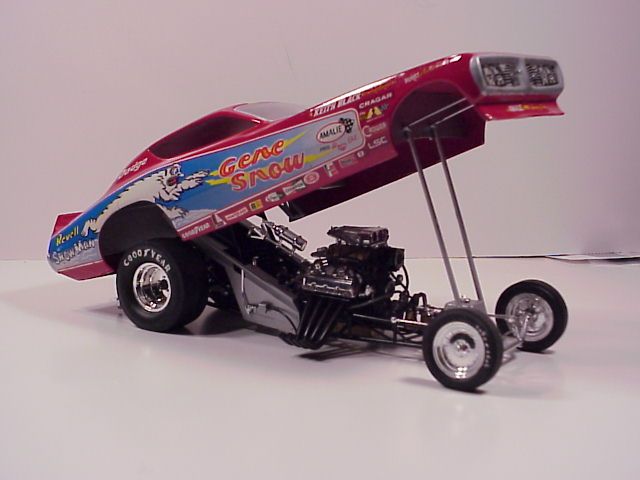 This is the old Revell 1/16 scale Gene Snow Snowman Charger Funny Car. Pretty much built straight from the box. A friend of mine had a paint and body shop in his garage so the body was painted with real automotive paint and about 3 coats of clear coat after the decals went on. This is a very rare kit to find. Most of the other 1/16 scale funny cars are out there but this one is hard to get.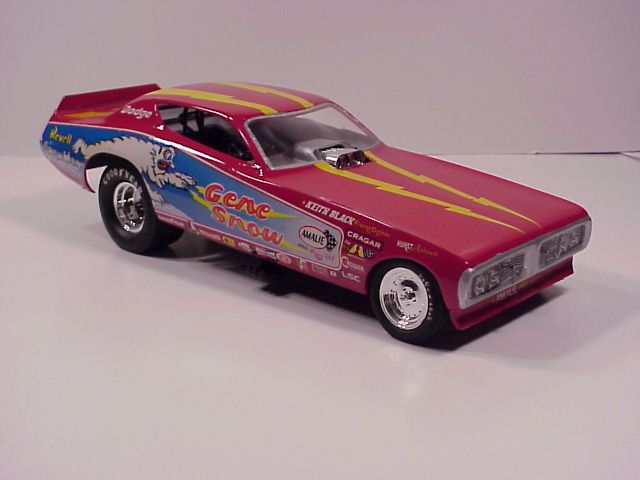 When I was about 9 years old in 1972, this car was on display at the old Gibson's Department Store here in Sherman Tx. It was there to promote the release of the kit from Revell also to promote Gene Snow, his shop is in Ft. Worth. Anyway I got to sit in the car and they lowered the body down. That was really cool but I remember I couldn't see anything.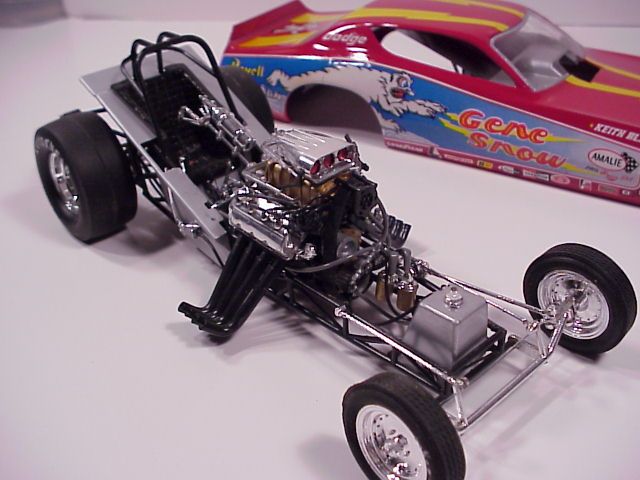 As you can see the Chassis is very detailed. these kits were really great. A bit difficult to build though, kinda rough in some areas.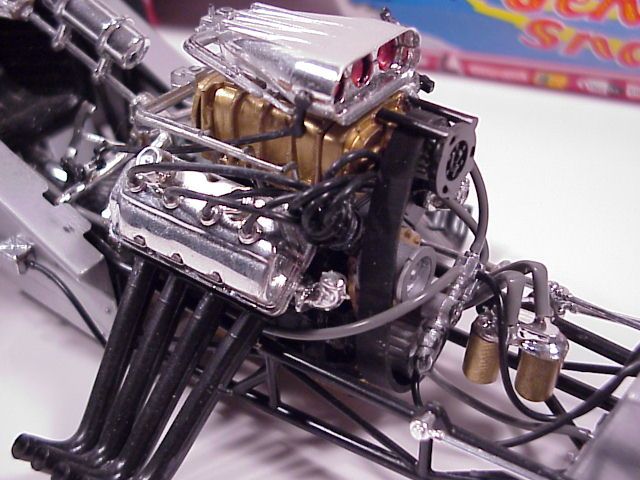 The engines in these kits are great. they are fully wired, which can be a pain in the butt. They also have rubber drive belts.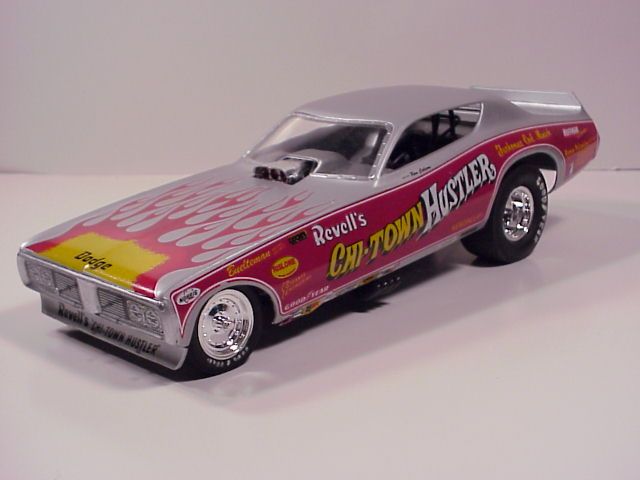 This is the Chi-Town Hustler Charger. Basically the same kit as the Gene Snow Charger just different decals.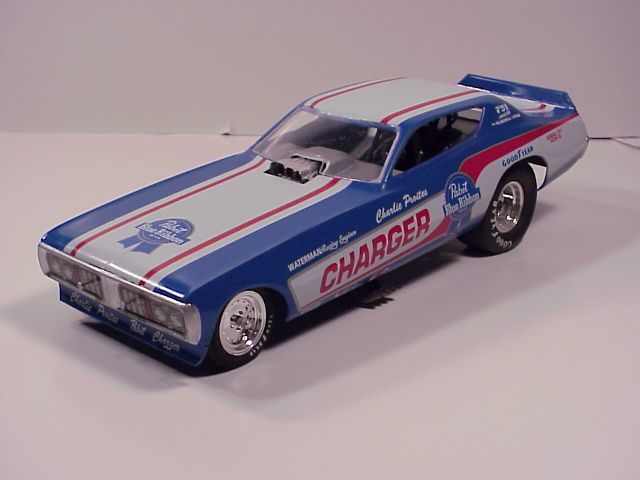 The Pabst Blue Ribbon Beer '72 Charger. Again the same kit just aftermarket decals.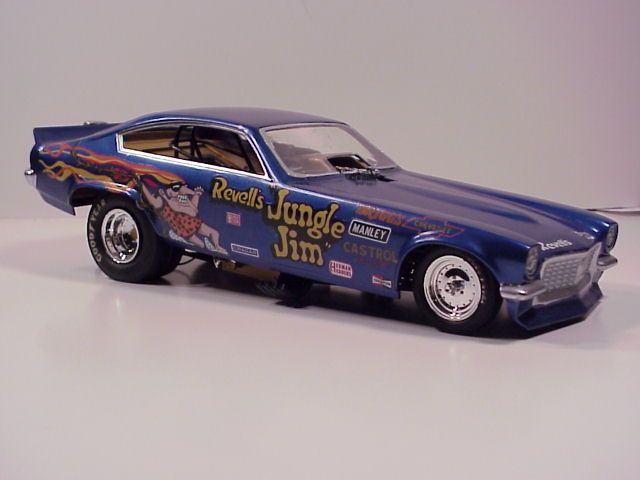 This is the old Revell 1/25 scale Jungle Jim Vega Funny Car. This one was built straight from the box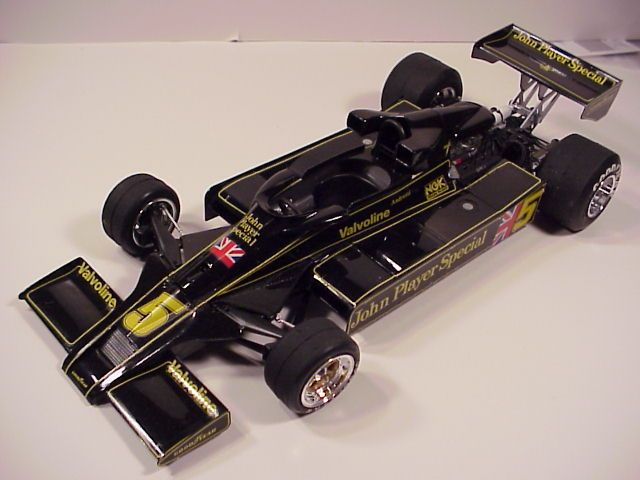 This is Tamiya 1/12 Lotus Mk III John Player Special. This kit is built straight from the box. Gotta love these older open wheel cars.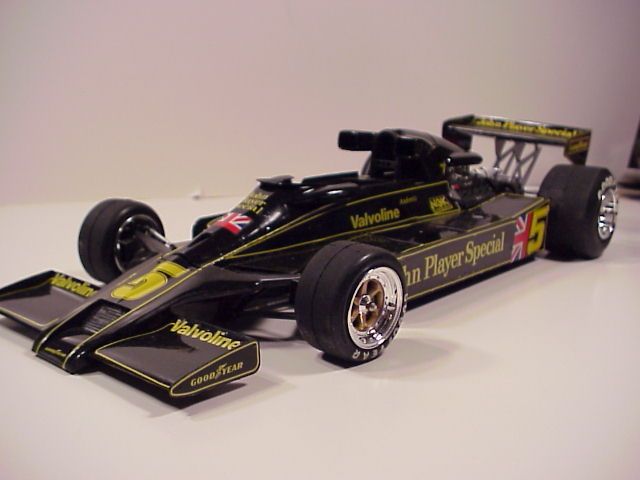 This one is in the livery of Mario Andretti.
This pic shows the wired motor. The kit comes with all the stuff to wire the motors. They are very detailed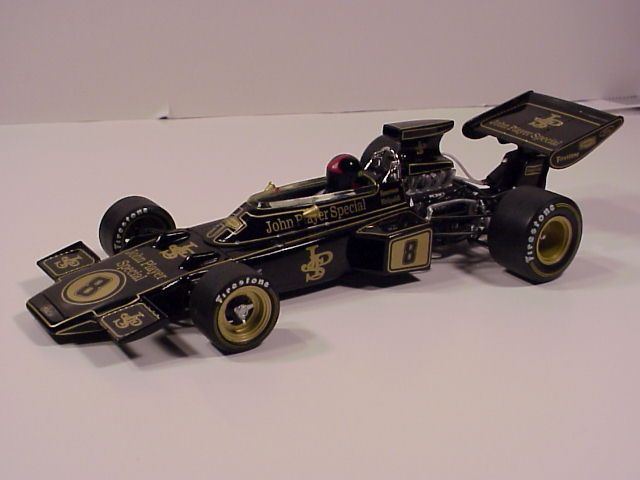 This one is not a kit but a diecast replica of the Lotus 72D. It is also in 1/18 scale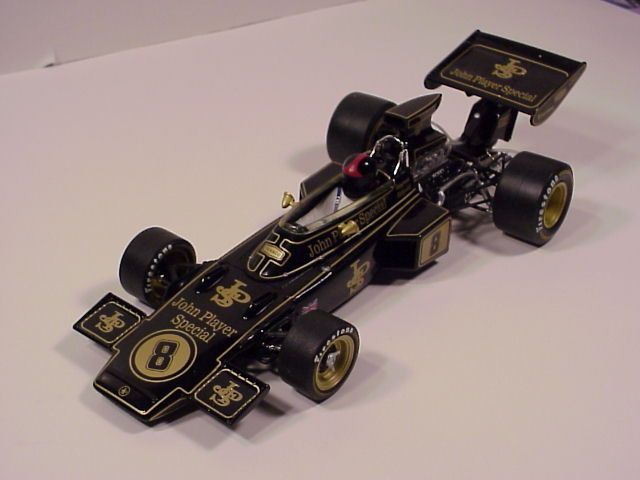 This one also is sporting the John Player Special black and gold scheme.

This is another Tamiya 1/12 F1 kit. The Ferrari 312b. This one is just as detailed as the Lotus.
This one is done in Ferrari red and was driven by Mario Andretti in 1970

BACK
HOME
NEXT